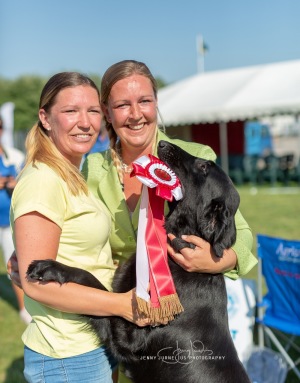 This summer I have been shooting the finals on dog shows for the Swedish kennel club & Hundsport.
If you are interested in buying photos of your self and/or your dog, please get in contact.

The shows I attened:
Norrköping 2-3 juni
Västerås 21-22 juli
Ransäter 28-29 juli
Märsta 4-5 augusti
Askersund 11-12 augusti
Norrköping 18-19 augusti
Gimo 8-9 september

Photo:
BIS at Norrköping Nat, 2-3 juni 2018. Caci's Mr Perfect tillsammans med Lina Jernberg & hennes syster.