On those pages you can see a selection of my photos. If you want to hire me, please get in contact!
Missa inte nästa kurs i Hundfotografering.
2st nya grundkurser samt en fortsättningskurs startar under januari 2021.
Läs mera om dem här>>
OBS! Endast 1 plats kvar på grundkursen som startar kl 19.00

Vill ni att jag håller kurs på er hundklubb eller för en träningsgrupp, hör av er så fixar jag en offert! Läs mer om detta här >>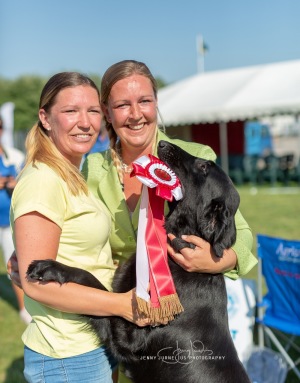 This summer I have been shooting the finals on dog shows for the Swedish kennel club & Hundsport.
If you are interested in buying photos of your self and/or your dog, please get in contact.

The shows I attened:
Norrköping 2-3 juni
Västerås 21-22 juli
Ransäter 28-29 juli
Märsta 4-5 augusti
Askersund 11-12 augusti
Norrköping 18-19 augusti
Gimo 8-9 september

Photo:
BIS at Norrköping Nat, 2-3 juni 2018. Caci's Mr Perfect tillsammans med Lina Jernberg & hennes syster.
Read all »