On those pages you can see a selection of my photos. If you want to hire me, please get in contact!
Min Grundkurs i Hundfotografi är kursen är för dig med ett foto- och hundintresse. Du har kanske en digital systemkamera eller mobil men fotar mest på autofunktionerna? Du har världens finaste hund och du vill att det ska synas på bild ❤ Då är detta kursen för dig!

Helgkurs 22-23e maj i Uppsala, Mer info kommer snart!
Intresseanmälan om du vill stå på maillistan för mer info, ej bindande!
➨
Länk till anmälan
"Målet med mina fotokurser är att du ska bli en bättre hundfotograf
med den utrustningen & de förutsättningar just du har!"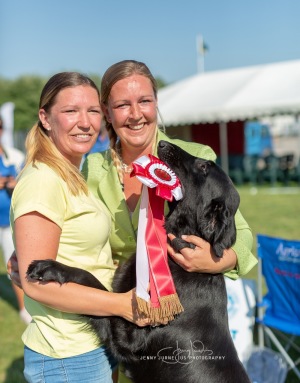 This summer I have been shooting the finals on dog shows for the Swedish kennel club & Hundsport.
If you are interested in buying photos of your self and/or your dog, please get in contact.

The shows I attened:
Norrköping 2-3 juni
Västerås 21-22 juli
Ransäter 28-29 juli
Märsta 4-5 augusti
Askersund 11-12 augusti
Norrköping 18-19 augusti
Gimo 8-9 september

Photo:
BIS at Norrköping Nat, 2-3 juni 2018. Caci's Mr Perfect tillsammans med Lina Jernberg & hennes syster.
Read all »